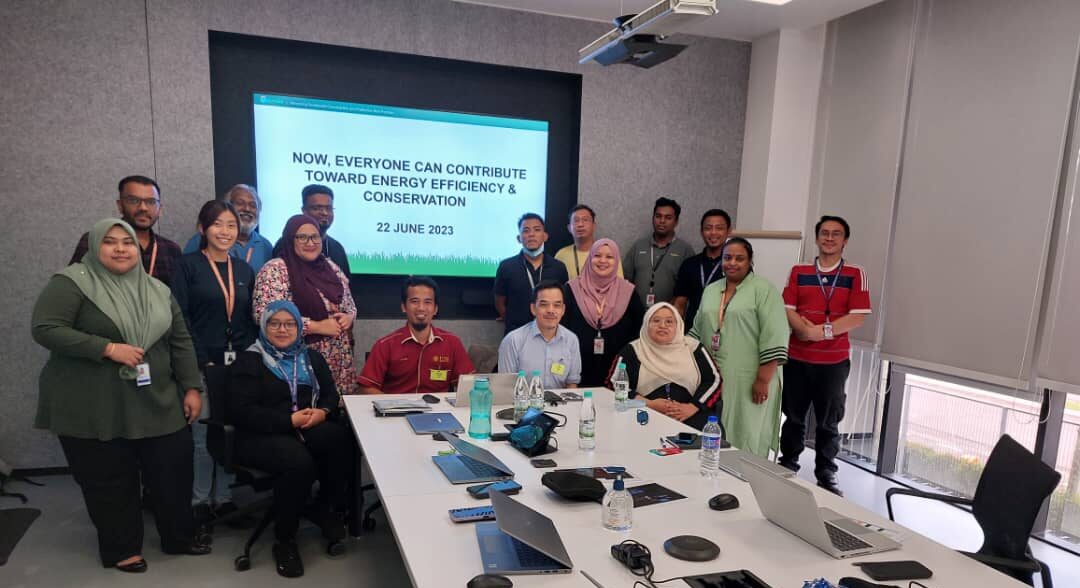 Energy Efficiency and Conservation for All
June 22nd, 2023 marks the second session of the Dyson in-house energy awareness program – Now, Everyone Can Contribute to Energy Efficiency and Conservation delivered by UTM spinoff company, OPTIMISE.  Prof Ir Ts Dr Zainuddin Manan shared about managing energy and emissions and the impact on climate, livelihood and businesses. Associate Prof Dr Jasrul Jamani shared about understanding electrical energy and practical energy and cost saving tips at facilities, at the office and at home. 
The larger number of participants of this batch that even include some previous participants might have been encouraged by the previous session delivered last month by Prof Zain and Prof Jasrul. 
According to Dyson's training specialist, Mera Jane "the course provides a very good understanding on how, by selecting the right equipment, we tend to save the power consumption which eventually helps the environment and sustainability as well."
Dyson's IT manager appreciates the delivery that caters for perspectives and interests of lay person as well as expert alike. He said "this course explains the concept of energy in an easy to understand way. It includes practical tips on energy saving which I can practice in daily life".
Muhammad Iqbal Hassan, A Dyson senior mechanical engineer and among those who took time to attend the session for the second time appreciated the preparation and attention given by OPTIMISE speakers to the participants needs. According to him, "it is good that the presenters prepared the slides based on the audience's job background."
As social advocates, being able to make a difference to the lives of others inspires us to innovate and differentiate our delivery and approaches.  We hope that the small contribution will go a long way to protecting the people, preserving productivity, promoting profit and ultimately safeguarding the planet.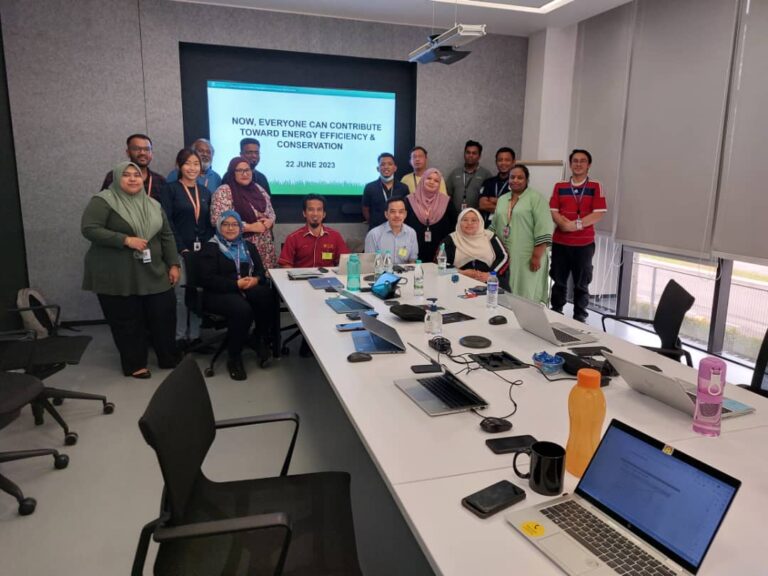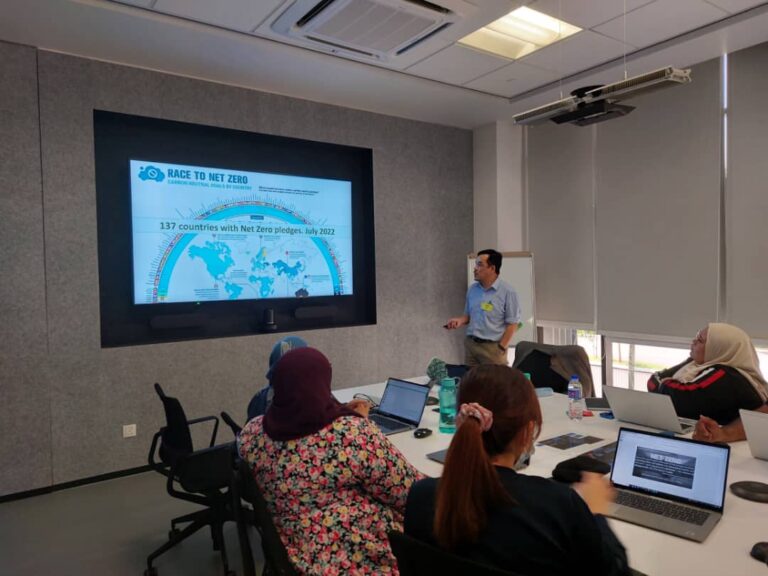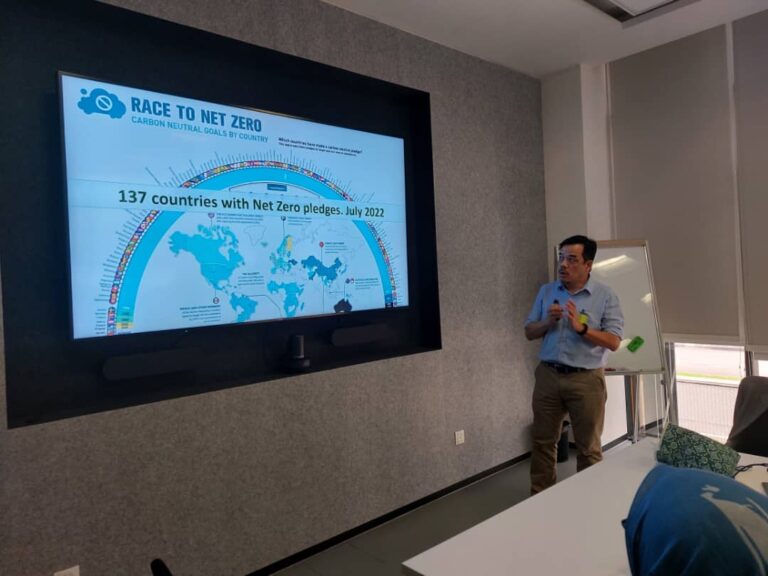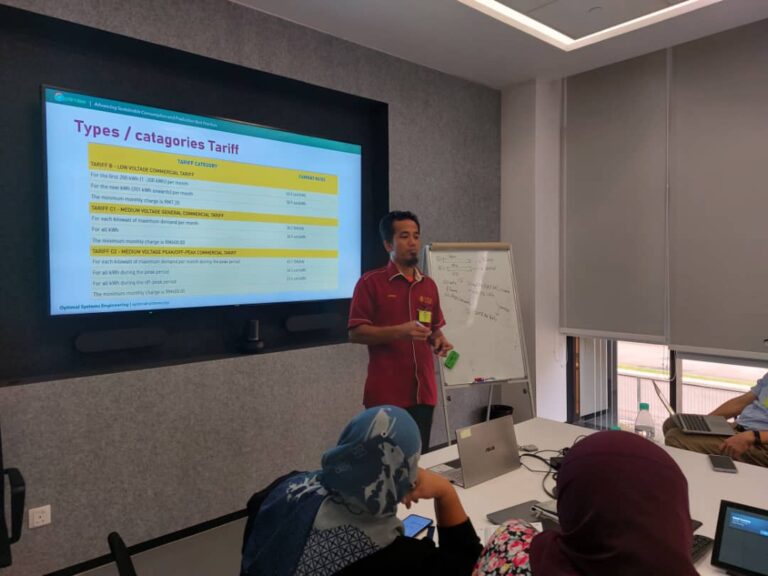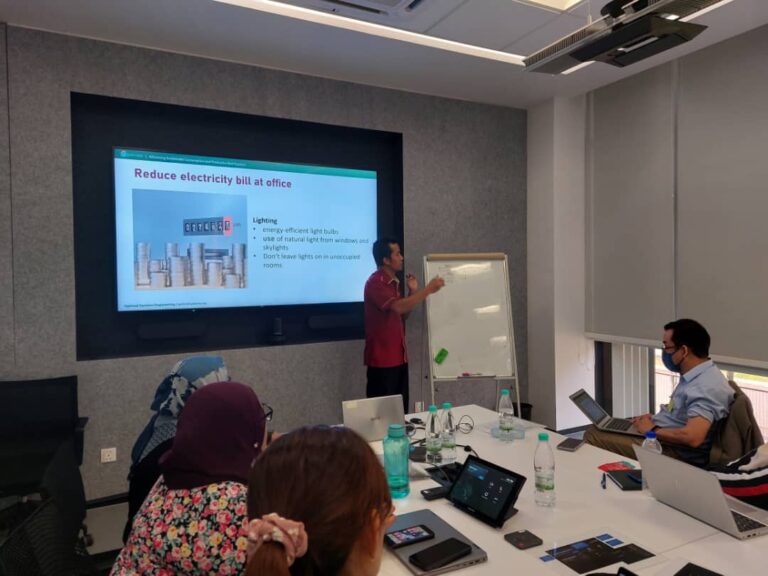 OPTIMISE is pleased to invite registration for our upcoming open and in-house workshops on energy, GHG accounting and management, resource and environmental sustainability available at our website.  For further inquiries, please do not hesitate to contact us at [email protected] or call us at +607-570 4842.
This article is published on June 22, 2023 by Optimal System Engineering