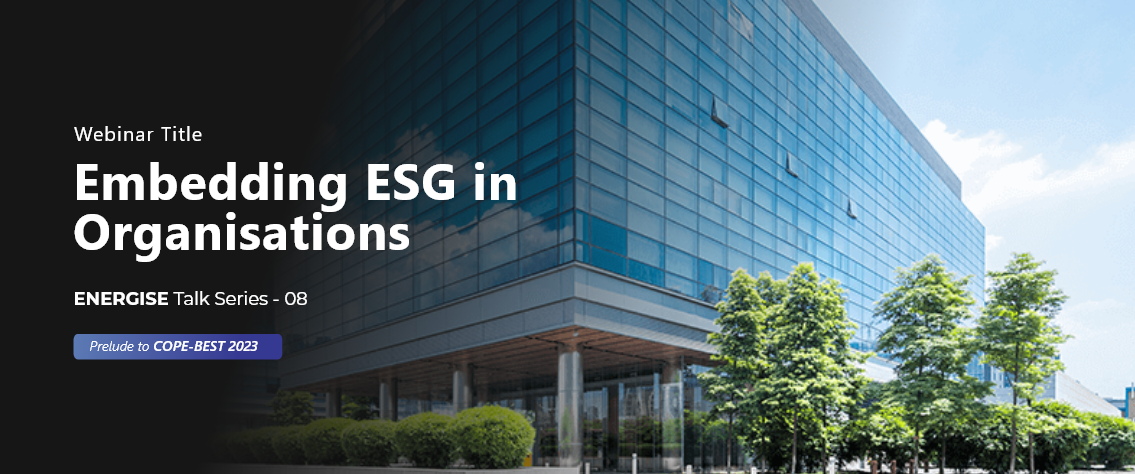 Embedding ESG@ ENERGISE Webinar, Race to Net Zero @COPE-BEST 2023
Who needs GHG reporting? What are among the emission hot spots for an organisation? How does product carbon footprint (PCF) contribute to the overall organisational emissions? How to synergise GHG inventory and PCF accounting? These were among the key ESG trending questions addressed by Assoc. Prof. Ir. Dr. Lim Jeng Shiun, the Director of Optimal Systems Engineering at 7th ENERGISE Talk Series (ETS) on 20 July 2023.
Over 170 mainly industrial participants were further enlightened on how the Low Carbon Operating System (LCOS) Software can empower organisations to track, analyse, manage and mitigate GHG emissions by Mr. Saiful Adib, the Senior Director of Malaysian Green Technology and Climate Change Corporation (MGTC).
To further explore on Embedding ESG for Organisations, the energy and sustainability community are invited to Register for Free for the 8th ETS on 21st August. 
The ETS is organised as prelude to COPE-BEST 2023 which will be held from 2 to 4 October 2023 in conjunction with IGEM 2023. You are also invited to register here by September 15 to grab your free tickets to attend COPE-BEST 2023 and to be part of the Race to Net Zero initiative.
This article is published on July 28, 2023 by Optimal System Engineering