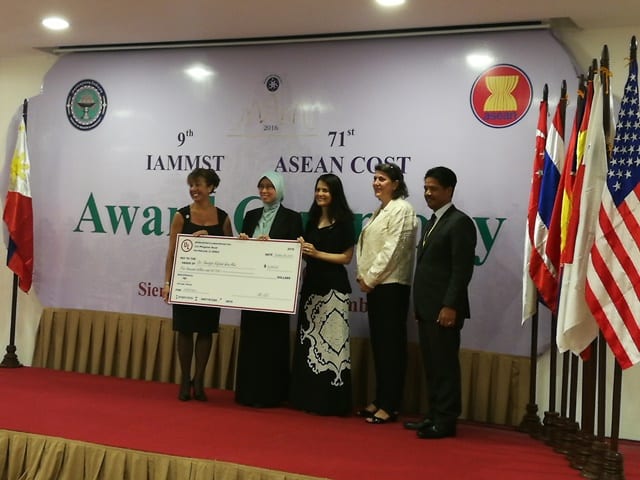 An effective path in the field of chemical engineering towards success
About The Successful Pathways in Chemical Engineering Field
Prof Ir Ts Dr Sharifah Rafidah Wan Alwi specializes in chemical engineering in planning, designing and implementing more efficient processes, with a focus on conserving resources such as energy and water. For her efforts, she has won numerous international and national awards and was listed as the 100 Asian Scientist in 2017 and the Asia Rising Scientist in 2020 by AsianScientist.com for her extensive contributions in her field. She has won the Sarawak International Women's Award from Wisma Bapa Malaysia. She found different ways to use minimal resources to maximize positive impact.
Professor focused on energy efficiency, and biofuel production serves as a strong example for ASEAN Member States as they enable adequate, safe, and cost-effective energy supply while minimizing the impact on the environment. Minimizing waste management with minimum profit is more focused by prof. by helping industries find ways to use energy and other resources more efficiently.
Her research covers installing mosques to conserve water, developing new green fuels and creating software tools to monitor resource usage, among others. For her significant contribution to energy efficiency and sustainability, Professor Sharifah was recognized as the runner-up of the ASEAN-US Science Prize in 2016. Speaking to Asian Scientists Magazine, Professor Sharifah gave an in-depth look at her life as a process engineer, and shared with us the implications of her research.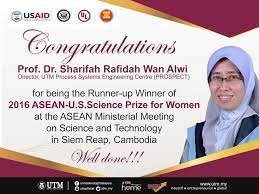 This article is published on March 30, 2021 by Optimal Systems Engineering