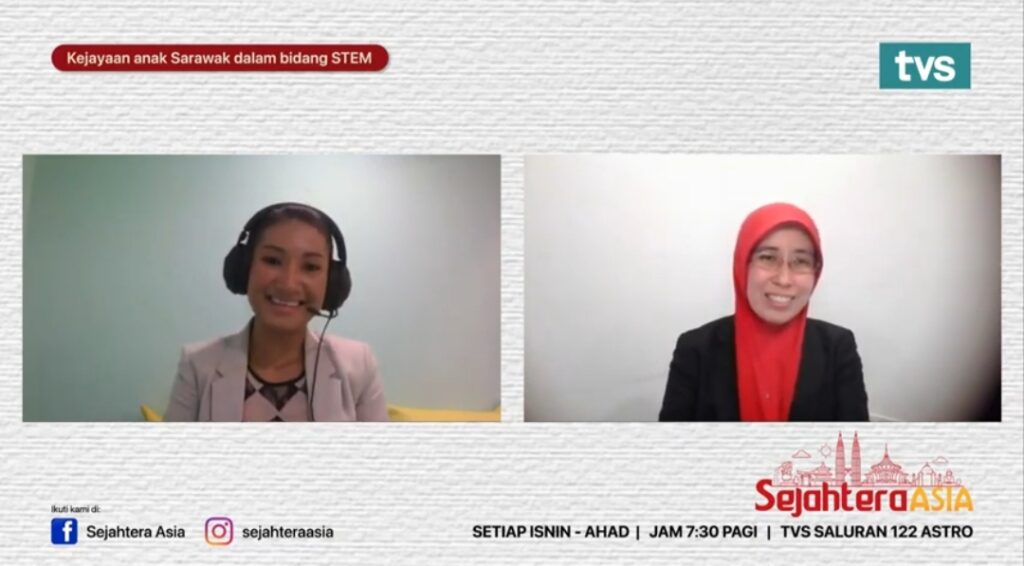 Expert Talks on Careers In STEM
About The Sharing Insights On Success In Chemical Engineering 
Prof Ir Ts Dr Sharifah Rafidah Wan Alwi is who inspired others and succeeded through their respective fields. She specializes in chemical engineering and built it to achieve more sustainable outcomes by finding ways to make exceptional contributions in her field despite the many challenges and showed that she is successful in STEM.
Many awards and successes have been achieved by her. The achievement is inspiration for all women. The number of women in the technical and engineering sectors is still low at 30% compared to 70 per cent of public high-list female graduates in Sarawak. This becomes an inspiration to the achievements of others.
Prof Ir Ts Dr Sharifah Rafidah Wan Alwi has been involved in 80 research projects worth (RM7.54 Million), 17 industry-based projects for various companies and government agencies and has trained engineers from more than 200 companies in the field of sustainable engineering design and management. She has more than 250 publications with H-index 33 (Scopus). Scival Spotlight Elsevier 2014 has placed it in ninth place among the list of global experts under the efficiency of "heat exchanger, installation and design" and in fifth place under the efficiency of "optimization, cost and water".
Throughout her journey of success, she has won numerous international and national awards and was listed as the 100 Asian Scientist in 2017 and the Asia Rising Scientist in 2020 by AsianScientist.com for her extensive contributions in her field. Professor Sharifah Rafidah Wan Alwi uses her engineering prowess. As a process engineer, Professor Sharifah helps companies optimize their operations and achieve minimum waste with maximum profit. By doing so, companies can use their resources efficiently – for their benefit and that of the world.
Professor Sharifah has emphasized that thermal energy recovery is published from various angles and transforms knowledge into software products. This is software that can be used by every engineer by incorporating all the technical knowledge to reduce the thermal energy resources which can benefit more people. Optimal Systems Engineering is here to commercialize software, professional knowledge training courses and teach industry and engineers how to reduce energy resources. The problem that needs to be solved is minimizing waste and emissions to wealth for future generations and making it more useful.
This article is published on March 30, 2021 by Optimal Systems Engineering