11th – 12th May 2023 @MST Golf Arena, Petaling Jaya.
GHG Emissions Accounting & Management Workshop – Highlights, Testimonies and Next Workshop
The 2-Days Workshop on GHG Emissions Accounting and Management that was organised in hybrid mode by OPTIMISE in collaboration with Anacle Data, MGTC and Belimo, facilitated valuable knowledge sharing and promoted partnership for the Net Zero goals among sustainability advocates. 
The workshop which aimed to equip participants with practical knowledge and tools to effectively account for, report and manage greenhouse gas (GHG) emissions resonated well with the experiences of participants. Tan Ying Yi, an engineer from CSC Steel Sdn Bhd said that "the skills learned in this workshop will greatly help in GHG emissions accounting and reporting".
Participants were provided in-depth understanding on application of the ISO 14064-1:2018 international standards on GHG emissions accounting, reporting and management through close guidance by experts in the field.  Ashraf Tariq Anwar, the Head of Technical – Lhoist Malaysia Sdn Bhd hailed the workshop as a "Comprehensive training which achieved its main objective in equipping trainees with the fundamentals to start GHG Accounting in respective organisations."   
The workshop established an engaging and interactive learning environment, encouraging all attendees to participate actively.  Lau Zheng Zhou, Manager (ESG & Sustainability) – Hong Leong Bank appreciated the chance to instantly apply the acquired knowledge through practical exercises and case studies and the opportunity to exchange ideas with fellow professionals. According to him, "This course has practical work sessions which allow participants to apply what they learn, and by doing so, reinforces their understanding and helps to retain knowledge." 
The industry-driven approach ensured that real-world scenarios and experiences were incorporated, making the workshop highly relevant and impactful as remarked by Alam Flora Environmental Solutions executive, Wan Nurul Atiqah Wan Mohamed who "loved the workshops as it is directly applicable to the actual GHG accounting work that has to be done in organisations." 
Tribute to the Partnership for Net Zero Goal
On behalf of the organiser and collaborators, OPTIMISE warmly congratulate all attendees for their active engagement and commitment to adopt sustainable practices. 
We extend our heartfelt gratitude to MGTC, Anacle Data, and Belimo for their invaluable support and partnership in making the workshop a resounding success. Their expertises and commitments to sustainability were instrumental in delivering an impactful learning experience. We look forward to continued collaboration with the esteemed organisations in Advancing Partnership for the Net Zero Goal.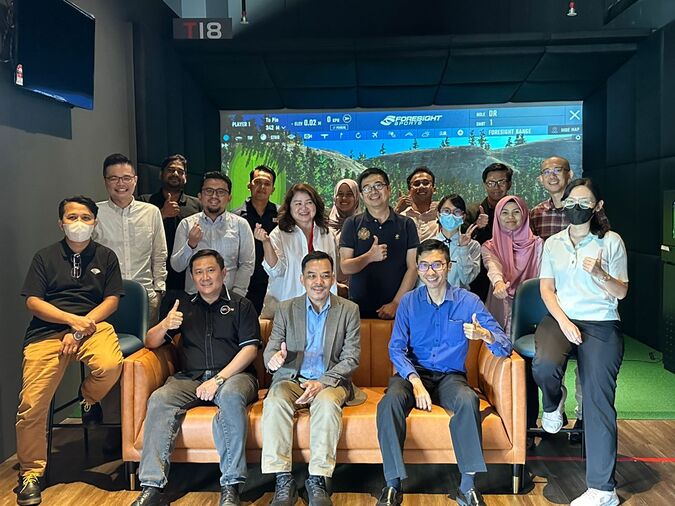 Register Now to Participate in our Next GHG Workshops (HRDC Claimable, ST Approved CDP)
Are you ready to embark on the journey towards accountable and managed emissions? If your organisation is looking to conduct GHG emissions accounting, reporting and management, we invite you to consider registering for the upcoming 2-Days Workshop on GHG Emissions Accounting and Management.
To register, please visit our website at 2-Days Workshop on GHG Emissions Accounting and Management – COPE-BEST (optimalsystems.my) or click here to Register.  Places are limited. So, secure your seat today and take your organisation's sustainability initiative to the next level.
Explore and register for our diverse selection of open and in-house workshops available on our website. Please don't hesitate to contact us at [email protected] or call us at +607-570 4842. We eagerly await your valuable inquiries and the chance to embark on this transformative journey together!
This article is published on May 19, 2023 by Optimal System Engineering