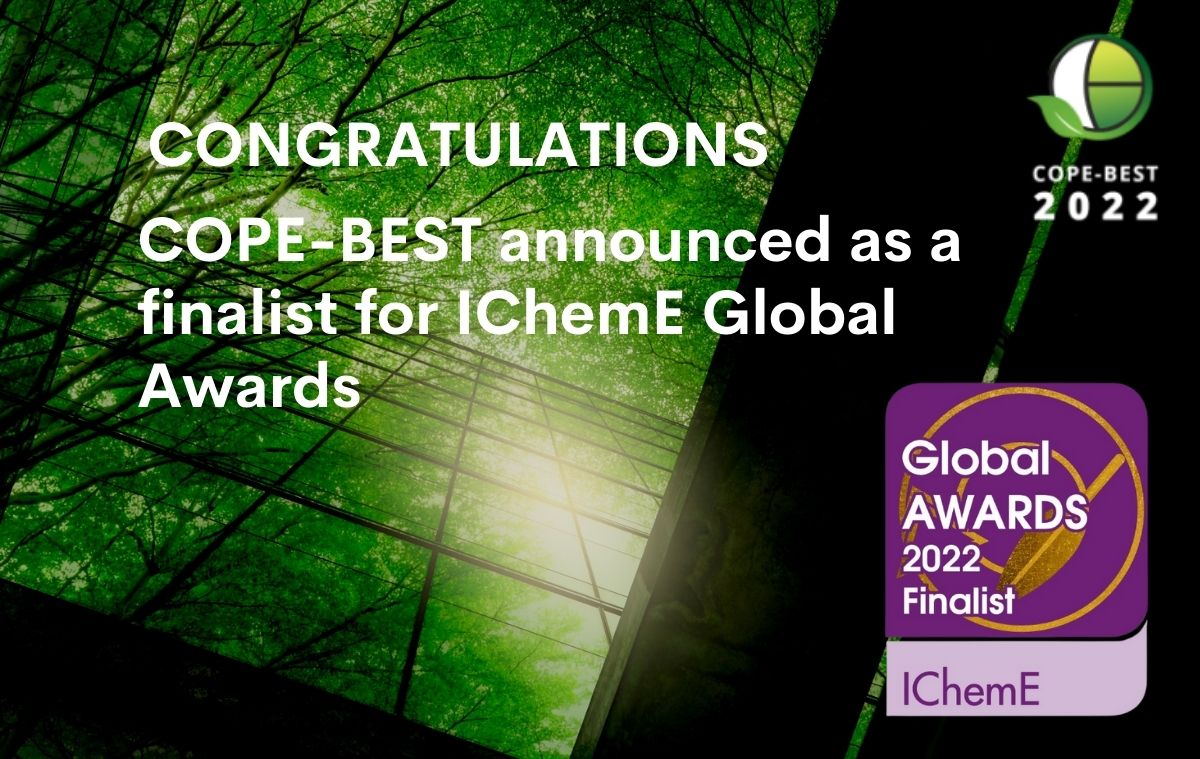 COPE-BEST announced as the finalist for IChemE Global Awards 2022
The Institution of Chemical Engineers (IChemE) has announced COPE-BEST to be among the finalists of the 2022 IChemE Global Awards.  COPE-BEST has been announced as finalists under two categories, namely the Global Public Engagement Award and IChemE Malaysia Training and Development Award.
IChemE announced that the winners in 15 team categories and two individual award categories (Young Industrialist and Young Researcher) from 15 countries will be announced at the first in-person awards ceremony since 2019 at the Mercure Manchester Piccadilly Hotel, Manchester, UK, on 17 November 2022.
The Convention on Promotion of Best Practice in Energy Sustainability (COPE-BEST) has been founded by the UTM Spinoff, Optimal Systems Engineering Sdn Bhd (OPTIMISE) to create a community of best practices and innovations to catalyse open innovation in energy sustainability among energy industry, academia, policy makers and community within ASEAN and beyond.
COPE-BEST 2022 is organised from 20-22 September 2022. It is expected to attract more than 1000 participants from across ASEAN and beyond, with more than 75% participants comprising private industry and government stakeholders.  COPE-BEST is held in conjunction with the International Greentech & Eco Products Exhibition & Conference Malaysia (IGEM 2022), in collaboration with Universiti Teknologi Malaysia, Malaysia University Sustainability Network (MySUN), Malaysia Energy Services Companies (MAESCO), ASEAN Centre for Energy (ACE), Centre for IMT-GT (Indonesia-Malaysia-Thailand) Sub-regional Cooperation (CIMT), SIRIM Berhad and Deutsche Gesellschaft für Internationale Zusammenarbeit (GIZ).
This article is published on September 12, 2022 by Optimal System Engineering