Confront Impacts of Covid-19 on Organisations with
Sustainable Energy Management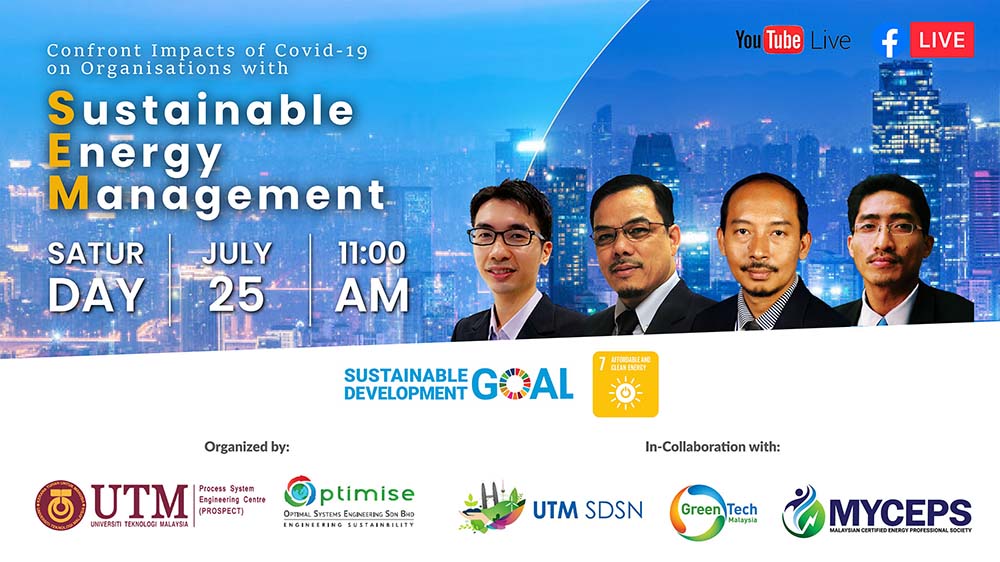 Confront Impacts of Covid-19 on Organisations with Sustainable Energy Management (SEM)
Get essential insights on the experiences, lessons learnt, best practices and impact of SEM implementation from leading experts, advocates, assessors and practitioner of SEM who have helped designed SEM program and trained over 1500 certified energy managers (CEMs) to implement energy management system toward sustainable savings.
View Webinar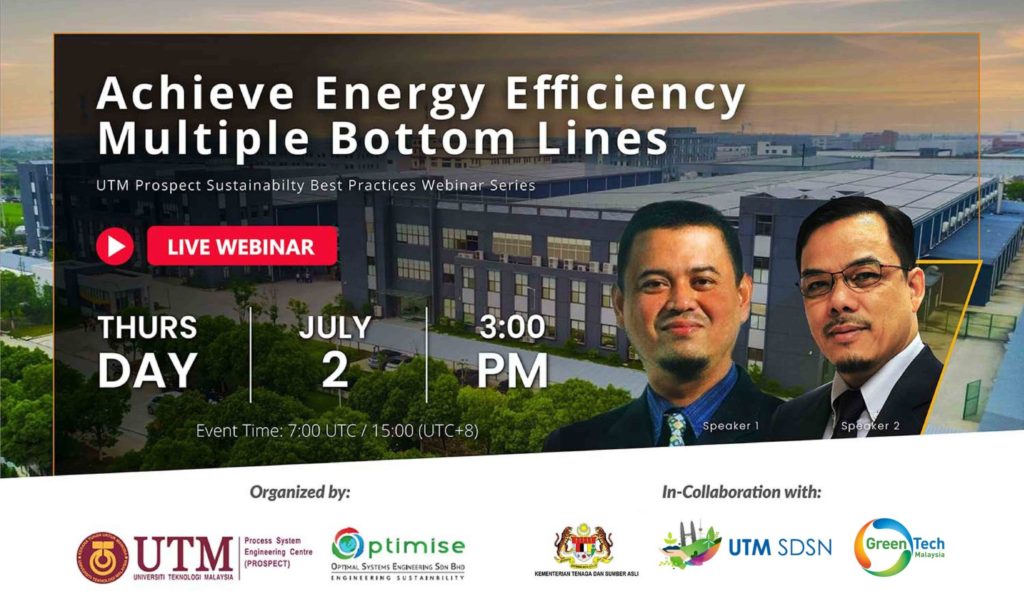 Achieve Energy Efficiency Multiple Bottom Lines
Get insights on how Energy Efficiency and Conservation (EE&C) initiatives and proven technologies can be effectively adopted by packaging technical measures with policy and regulations, economic instruments and capacity building programs from our webinar speakers, Mr Zulkiflee Umar and lr Ts Dr Zainuddin Manan.
View Webinar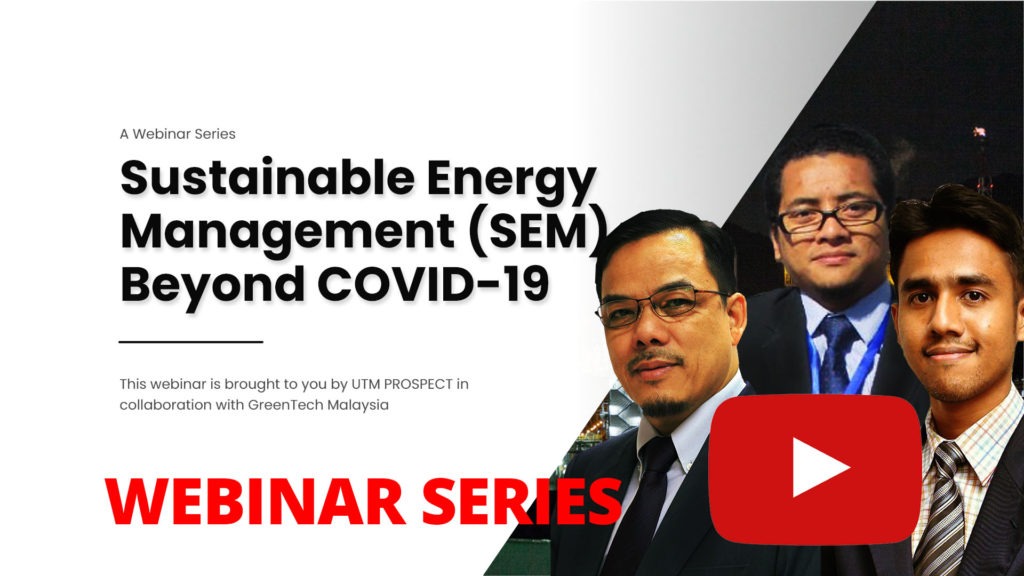 Sustainable Energy Management (SEM) Beyond COVID-19
How to create value, achieve a leading edge and sustain energy management initiative during COVID-19 and Beyond? Why go for energy management system such as EMGS and ISO 50001? Listen, discuss and learn from the authority and experts who have helped over 1000 local and multi-national companies to implement energy management system and achieve sustainable savings.
View Webinar