"Energy Management System in Compliance with ISO50001 and AEMAS Energy Management Gold Standard"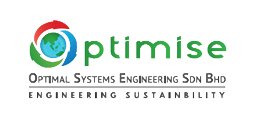 Energy manager role is becoming more crucial where more countries are imposing regulations on the need to reduce energy consumptions and develop energy management system for a company.  In Malaysia for example, buildings with more than 3,000,000 kWh of electricity consumption needs to appoint an energy manager and submit reports to the Energy Commissioner every 6 months. 
There are two most recognised energy management certification globally i.e. ISO 50001:2011 and AEMAS Energy Management Gold Standard (EMGS).
By using our eSMART system, energy manager can easily develop a complete Energy Management System which complies with both of this certification.  The eSMART system also allows data to be systematically recorded, and even if the energy manager move to another company, the new personnel can easily take over and continue the initiatives.  The system is also built for easy reporting and sharing of results with top management and auditors.  The system can also be integrated with online meters.
Concerns
Too complex in generate energy management system report
No expertise in ISO50001 and AEMAS EMGS certification
No capacity in training and awareness campaign for staff
Want to analyse current company energy management system status
Benefits
Reduce your company energy bills potential
Reduce the burden of your energy manager
Can easily apply for ISO50001 and AEMAS EMGS certification
Minimal knowledge needed as the system provide step-by-step procedure
Simple, easy and fast solutions with build-in database and formulas.
Features
By using the system, energy management system report can easily be generated either for top management, certification or regulator reporting.
The system is built to ensure all the required components for ISO50001 and AEMAS EMGS are incorporated for ease of certification process.
The system has energy policy templates which can be used by companies. It also guides the companies on the composition of energy management committee needed.
To ensure actual savings are derived from any energy conservation measures, proper measurement and verification procedure needs to be performed.
The system can allow a company to generate energy bills for a department/unit under them.
Training needs and plan for staff can be properly planned and monitored by using the system.
The system can help the company to perform periodic system audit, identify and monitor opportunity for improvement needed before the actual system audit.
Monitor your company energy consumption, bills and energy efficiency index monthly and understand the meaning of the trend
Understanding your company energy management system status is important to understand how far you are from the best practices and what your company needs to do to improve it.
The system can help record technical energy audit results, screen the energy conservation measures within the company budget and constraints, and monitor procurement as well as implementation.
| Packages | Malaysia Rate | International Rate |
| --- | --- | --- |
| Academic License (1 Year) | RM19950 | - |
| Business License (1 Year) | RM49950 | - |
For other arrangements, kindly click here for discussion with our consulting expert to recommend the best custom package for your business.
Demo Screenshot: Updated 2020