Smart Energy Demand Analysis and Reduction
Smart Energy Demand Analysis and Reduction (SEDAR) is the first humanised IoT-based smart system that integrates building management, with autonomous end users' actions enabled by sensors and controllers of building electrical appliances.
A HUMANISED IoT-BASED SMART SYSTEM
SMART ENERGY DEMAND ANALYSIS AND REDUCTION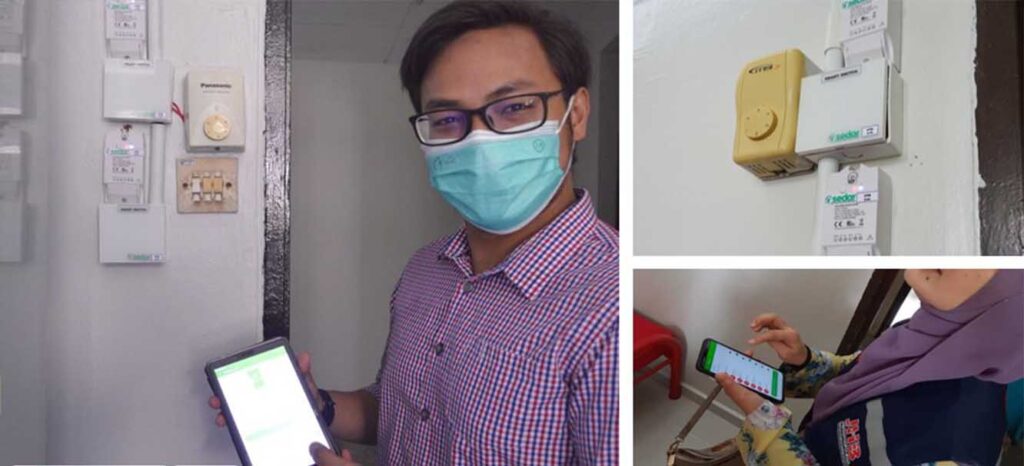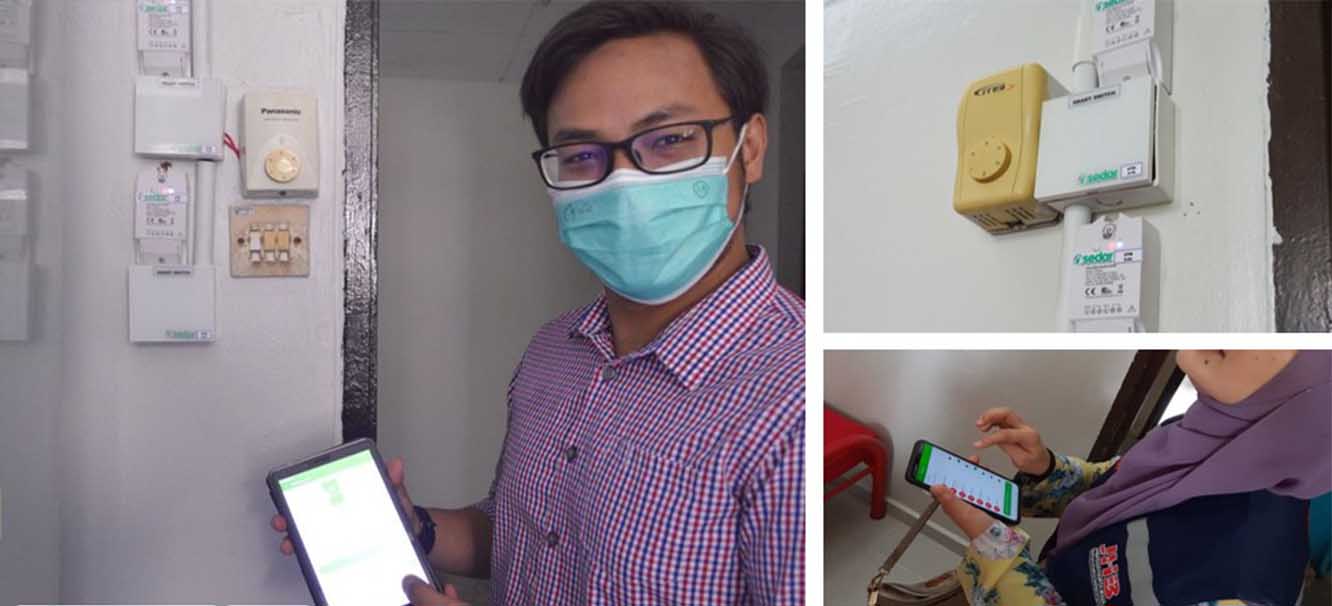 SEDAR means 'To be alert'.
Smart home/office systems integrate technology to monitor, report and control building energy consumption. However, a system with the flexibility to cater for  people's dynamic and personalised energy use in buildings is urgently needed. Studies have shown that a good energy management culture  contributes significantly toward sustaining energy management best practices and reduction of electricity bills.­­­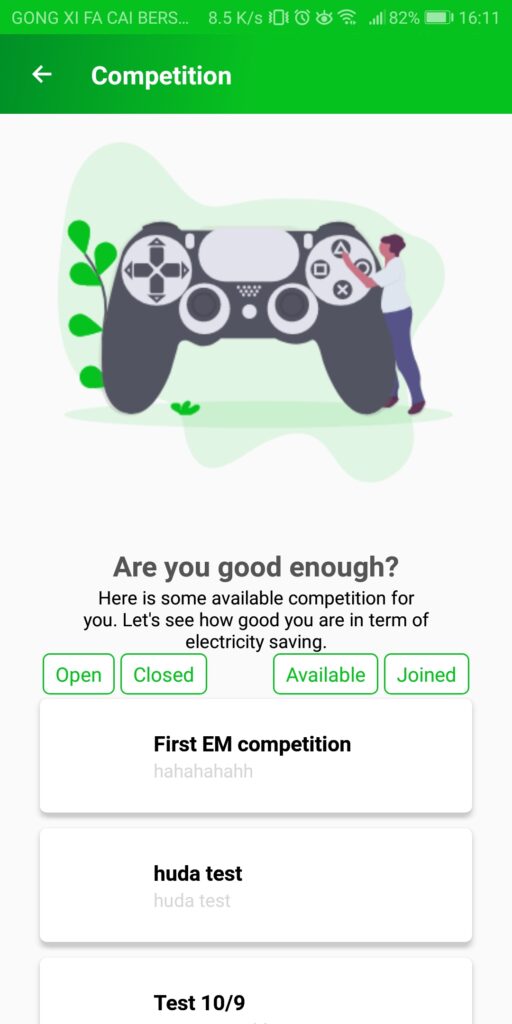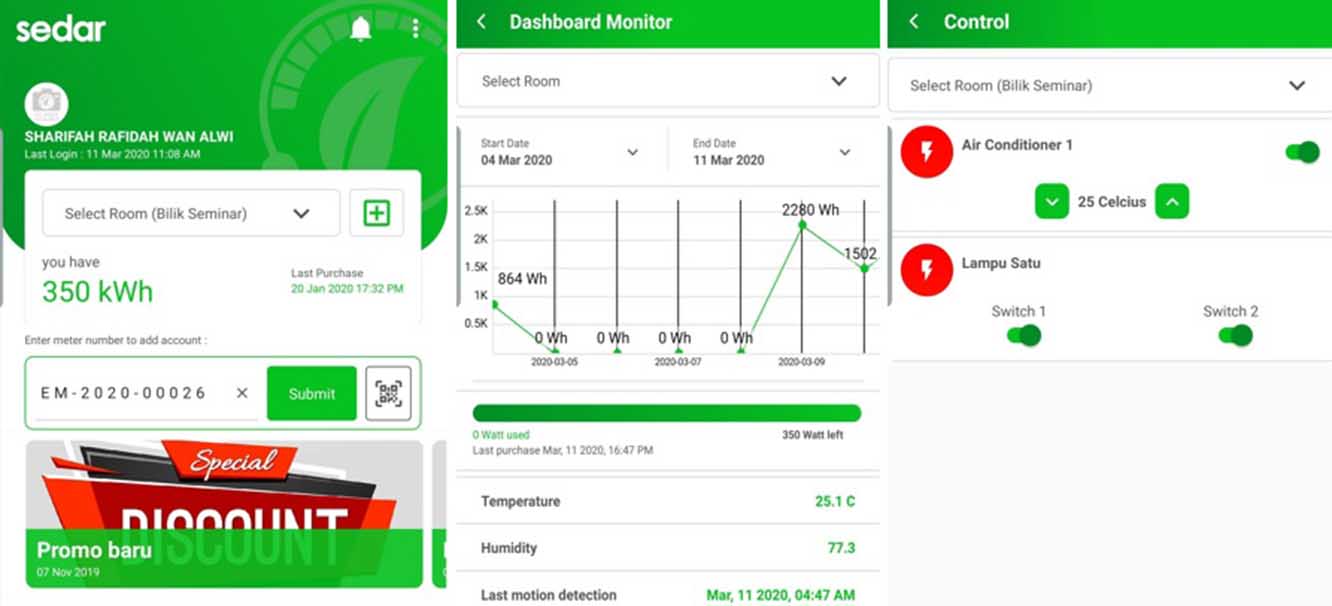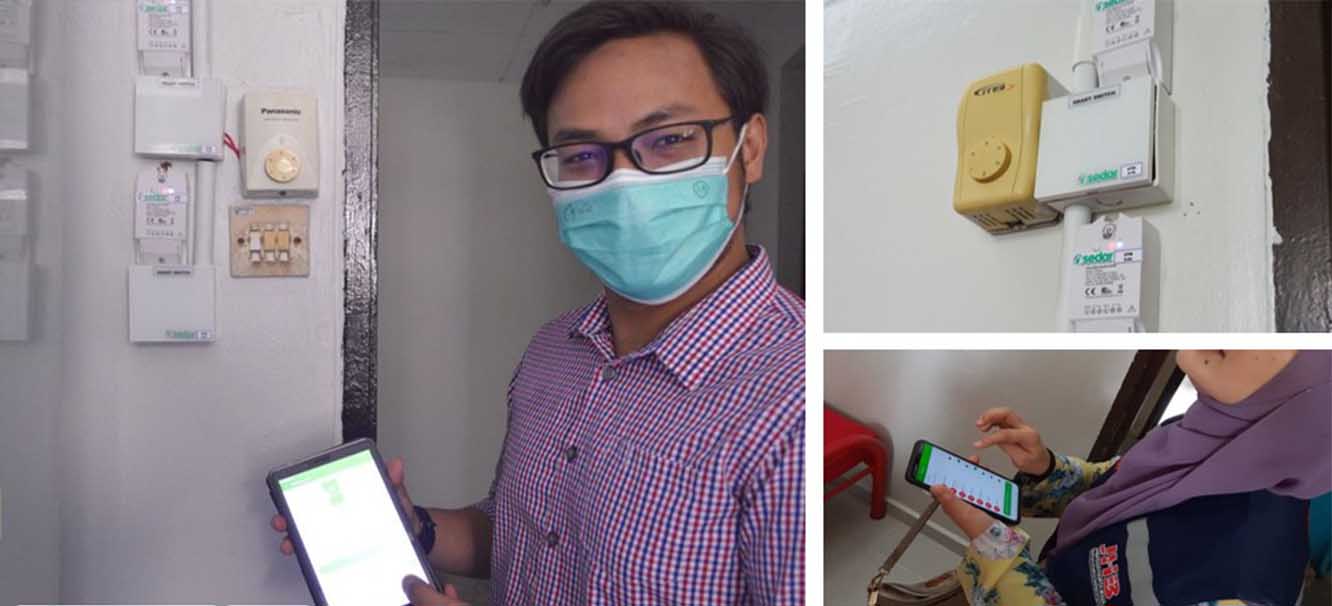 Research-Backed Technology
Changing human behavior and building a positive culture can be as impactful as it is challenging. While it is possible to install sophisticated and expensive technology to reduce  energy consumption, lack of awareness and the absence of a strong drive to save energy could lead to technologies being overridden, misused or even becoming a white elephant. Studies have shown that influencing positive human behavior through competition, rewards, incentives and even penalty are vital in motivating and encouraging  people to save energy, and ultimately sustain a culture of conservation.
Backed by years of research, SEDAR has been designed to drive positive behavior among energy users.
Educate Users to be Energy Smart via Gamification
The key to a successful sustainable energy improvement programme is to motivate and drive users to conserve energy. 
Designed with smart features such as competition and gamification, notification, rewards, incentives and even penalty, SEDAR enables organisations to engage and excite energy users toward a sustainable energy conservation culture.
Personalised 'Smart Energy System'
Most smart building automation systems are in fact, very rigid in their centralized control and automation.  When it comes to balancing energy saving and work space comfort and preference, there is no one-size-fits-all solution for users. For example, while some users may be more comfortable with air-conditioners set at 24°C, others may prefer lower or even higher temperature settings.
SEDAR provides a game-changing solution by allowing users to personalize their energy management environment and experience. 
Built with IoT-based smart energy system features, SEDAR enable users to remotely switch on/off energy appliances, monitor consumption, control settings and monitor motions using mobile-apps or web-based apps.
Organisation can have access to SEDAR's energy-use big data to gain useful insights to monitor real time performance, and design strategies to reduce energy cost.
Frequently Asked Question (FAQ)