☑ Students of 18 to 26 years old. (born between 1 January 1995 – 31 December 2003)
☑ All Malaysia higher institution students. (both local & international students)
☑ Malaysian studying abroad.
☑ All are welcome to join this competition. (including those who do not register to attend COPE-BEST)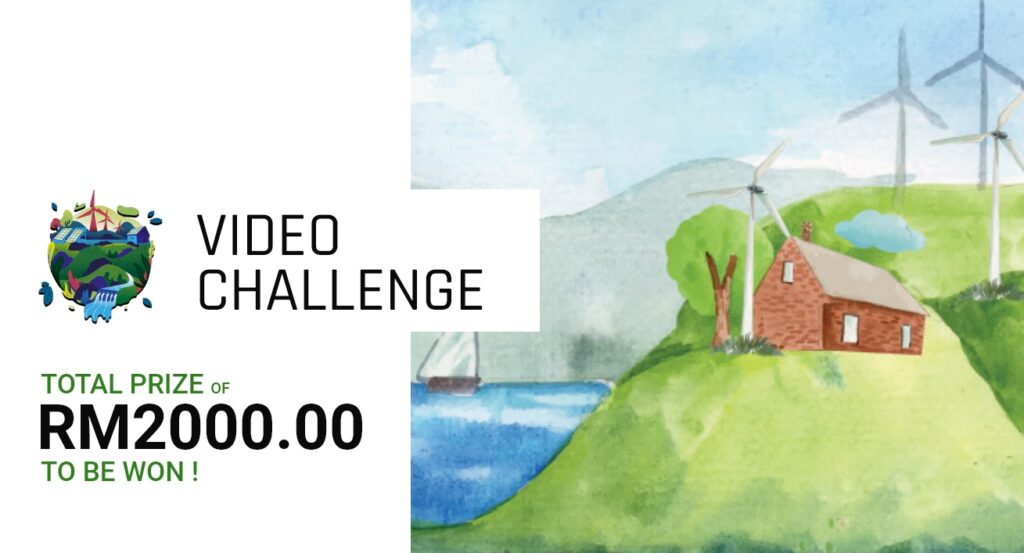 Tell us in your video what challenges we face and the solutions towards achieving energy sustainability and stand a chance to win cash prizes!
Challenges & Solutions to Achieve Energy Sustainability
Every submission will be screened by our staffs before uploading the videos to Facebook. Videos that are accepted will be uploaded on OPTIMISE's Facebook page titled under COPE-BEST starting from 15 July 2021 (Thursday) with hashtags (e.g. #COPEBEST21, #BESTvideo). Participants can share the video in any social media platform to get 'Likes' for the video, but only the 'Likes' at OPTIMISE's Facebook page will be considered for judging.
All participants will receive certificate of participation.
The Top 10 winners will receive a conference kit with one free convention ticket worth RM200 (one ticket per submission).

The Top 3 winners & Most-liked Post Award will be announced by 29 July 2021 during the closing of the event.
Prizes Tier
Grand Prize – RM800 + Certificate
2nd Prize – RM500 + Certificate
3rd Prize – RM300 + Certificate
Most-Liked Video Award – RM 400 + Certificate
*The Most-Liked Post Award is to be selected from among the Top 10 winners.
Pre-registration Deadline : 7th July 2021
Video Submission Deadline : 13th July 2021
Facebook Upload : 15th July 2021
Announcement Date : 29th July 2021
Video Submission Requirement
Participation can be individual or group (limit to 4 members per group)

Only one submission

is accepted for each group. 

Video to be submitted during registration by using WeTransfer, due date for submission – 13 July 2021 (Tuesday)

The video must be factually accurate.
All third-party sourcing content in the video must be credited.
By submitting a video to this contest: participants agree to grant OPTIMISE the right to reproduce, distribute, display, and create derivative works of the entry in any media at any time.
Participants guarantee that the submitted video is an original work created solely by the participant and that it does not infringe on copyrights, trademarks and the rights of privacy, publicity, or intellectual property rights of any person or entity.
Video duration: 3-5 minutes

Language: English only

Theme: storyboard strictly focused on given theme

Accepted video format: mp4

Video resolution: must be at 1080 pixels (1920 x 1080 Full HD) or higher quality
Each video submission will be reviewed by the judging committee and evaluated according to the following criteria:
Overall relevance to the question – 40%

Accuracy & understandability – 30%

Innovative & creative approach – 10%

Quality of presentation, imagery & sound – 10%

Most-liked post – 10%

(number of likes counted from 15 July – 28 July 2021 11.59pm)
Marking component: 80% of marks contributed by judge, 20% from public. Participants agree to be bound by the official contest rules, guidelines and decisions of the judges. The judges decision is final
Frequently Asked Questions (FAQs)
Pre-register to Participate Form
Registration are accepted from now till 7 July 2021 only.
You are required to fill up the Pre-registration form before submitting your video. Only one video submission is accepted for each group.